Salt-Water Sandals: Buy Once, Keep Forever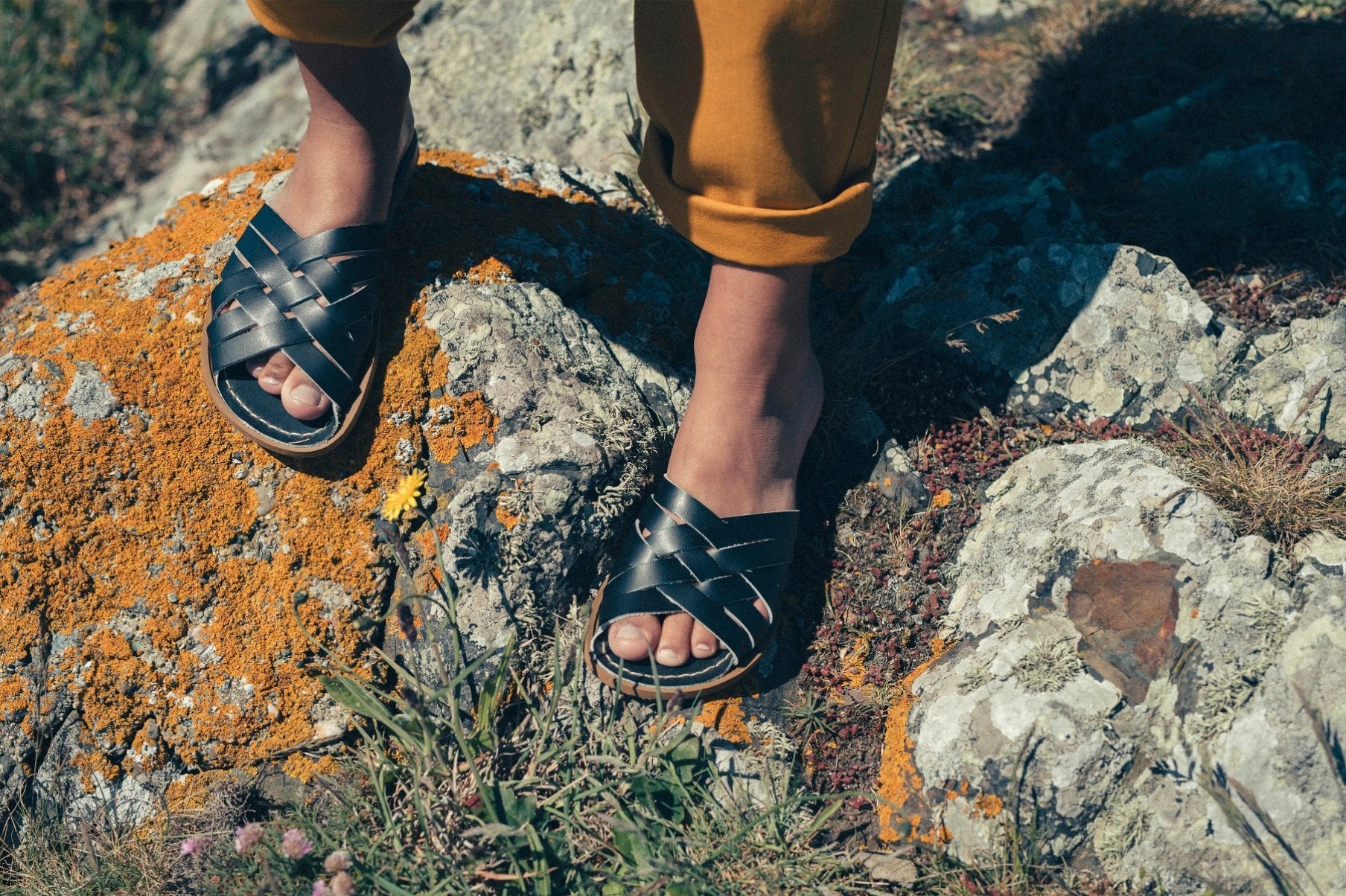 Saltwater sandals are perfect for summer, coming in a variety of colours and styles, they match every occasion (and are also waterproof!). The classic style comes with a thinner sole and overlapping leather front. The iconic style is timeless and a cult classic. For extra comfort, the Saltwater Boardwalk and Swimmer sandal are waterproof and great for the beach or poolside. The sandals are great to travel with being light and thin enough to slide into a backpack or small suitcase. The slides are a great slip-on shoe and come in the retro or classic style.  
Dating back to the 1940s, Saltwater has carried their classic designs on throughout the years. Beginning the business by making the sandals out of pieces of scrap leather, due to shortages in World War II. Walter Hoy, the founder created the first pair of sandals for his daughter, Margery. Word spread through St. Louis of these sandals and soon everyone wanted a pair. Families throughout the state would ask if the Walter and Hoy shoe company could make a pair for their children. 75 years later, Hoy shoes are recognised and worn globally, made from durable leather with comfort and style in mind. Saltwater sandals are named for their durability and greatness for running in and out of the water in.  
Combined with rust proof metal tongue buckles, the sandals come with unquestionable endurance and quality. All sandal ranges are made from 100% leather and coated in a water-resistant sealant, moulding to the customers feet for repeated wear. They can be cleaned by hand and with a gentle detergent. As they are made from leather they will eventually mould to your feet. To quicken this process, soak your feet and sandals in room temperature water before letting them airdry to fit to your feet. 
---