New Roka: Chelsea and Willesden Crossbody Bags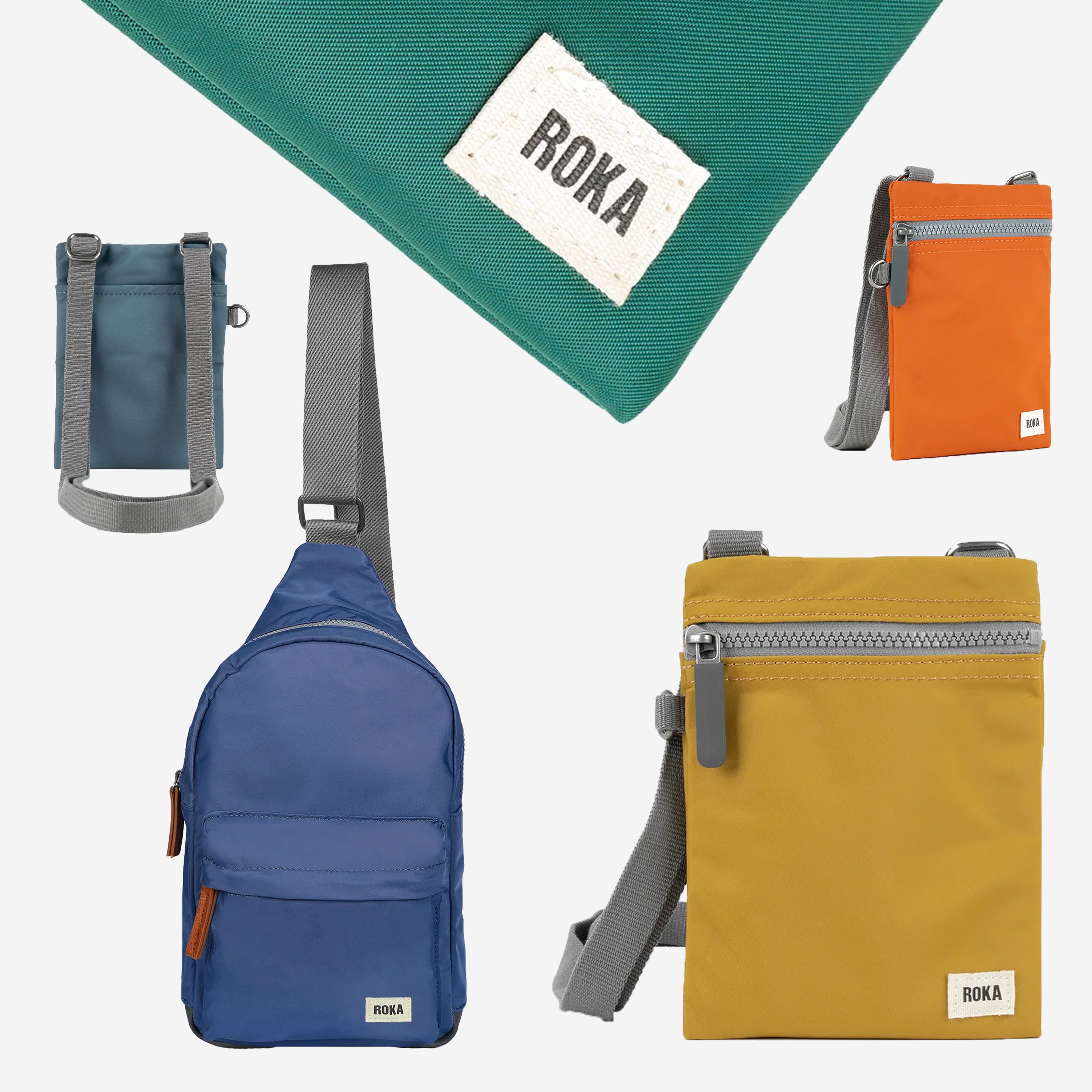 The Roka bags have been restocked with an assortment of new colours and a reorder of the Chelsea and Willesden crossbody bag coming in a whole bunch of new colours. The Chelsea mobile holder bag is an extra pocket by your side. The perfect urban, lightweight accessory for o. Pop in your phone, card, or even passport when travelling to keep things safe by your side.  
The Willesden Sling Scooter bag is a great everyday travel bag. For a day trip to the city or travelling this style bag has enough room to fit in the essentials and more. With a clip on the strap, you can wear this bag over your left or right side for added comfort. Made with recycled material, the Willesden has a front zip pocket on the outside and an organization panel on the inside, so everything is right where you need it. There is also a secret pocket on the front for added security of your personal belongings. Perfect to fit your keys, wallet, mobile and even a paperback this bag will keep things protected, rain or shine.  
Made from wt recycled fabric (triple coated) and a washable Nylon interior, this bag can be worn everywhere. Named after one of the most fashionable places in London where punk style was architected by Vivienne Westwood and Malcolm McClaren. Since 2020, Roka has been using recycled plastics and repurposed textiles. The recycled canvas is made from post-consumer waste, plastic bottles that have been cleaned, chipped and spun into polyester yarn. Recycled Nylon is made from pre-consumer waste, involving the process of recycled fibres from unused garments, repurposed materials and offcuts. Roka bags eventually become softer with use as you wear them. The straps eventually mould to your body. To wash your Roka bags, use a wet sponge to gently clean them.   
---