One Hundred Stars: New Dresses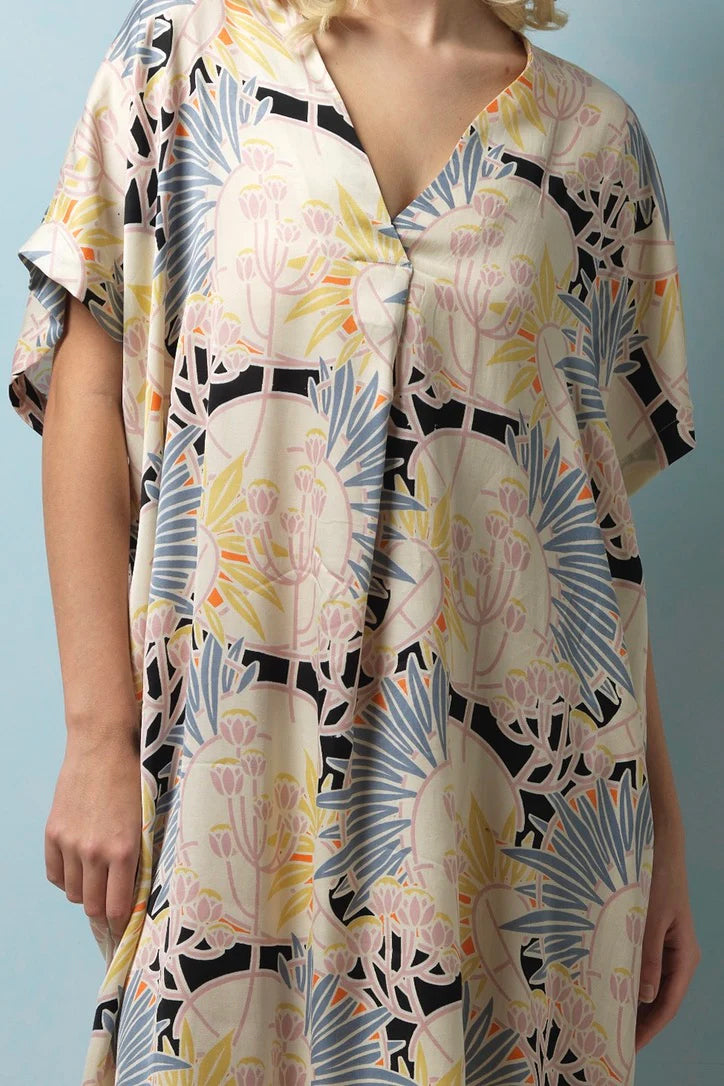 The new One Hundred Stars dresses are the perfect thing to throw on this summer and with styling perfect all year round too. Layering is a must in the transitional seasons.  
Inspired by the art deco period, One Hundred Stars have produced a beautiful collection of throwover dresses that can easily take you day to night. Perfect for every occasion, the new shift dress comes in a satin finish for more formal attire. The shift dress in Pink Stork is a nod to the storks that show up in traditional art deco fashion and interiors. The print is both chic and stylish, looking great with statement jewellery like big pearls. This print is great for a formal event with its classic and simple design in a soft satin finish. The Deco Daisy print in satin fabric is also great for something smarter but also works for a casual affair. This print features vintage art deco flowers on a black background. Looking great with simple jewellery and sandals in the summer or some trainers for something easy and casual. This shift dress is perfect to bring on vacation as it rolls neatly in a bag and can be worn all day. Throw over a swimsuit for a poolside lunch or day at the beach, then wear it to dinner in the city. The V neck collar and tapered bottom create a beautiful silhouette that looks great on everyone.  
The Rachel dress in Ancient Columns Charcoal is another very versatile dress for the changing seasons. This dress is also great for holidays, made from a soft material and classic vintage print. The print, inspired by classic vintage French Toile De Jouy fabrics with a twist. Featuring delicate sketches of ancient Greek and Roman architecture alongside a monochrome colour scheme. The grey colour palette of the dress makes it perfect in every season. The cowl neck and A-line design make this unique dress perfect for everything. This dress can be worn with a belt to flatter the waist or loose for different silhouettes. In colder months layer these dresses with long sleeved t-shirts and turtlenecks to keep warm.  
---