Komodo: The Original Ethical Brand Since 1988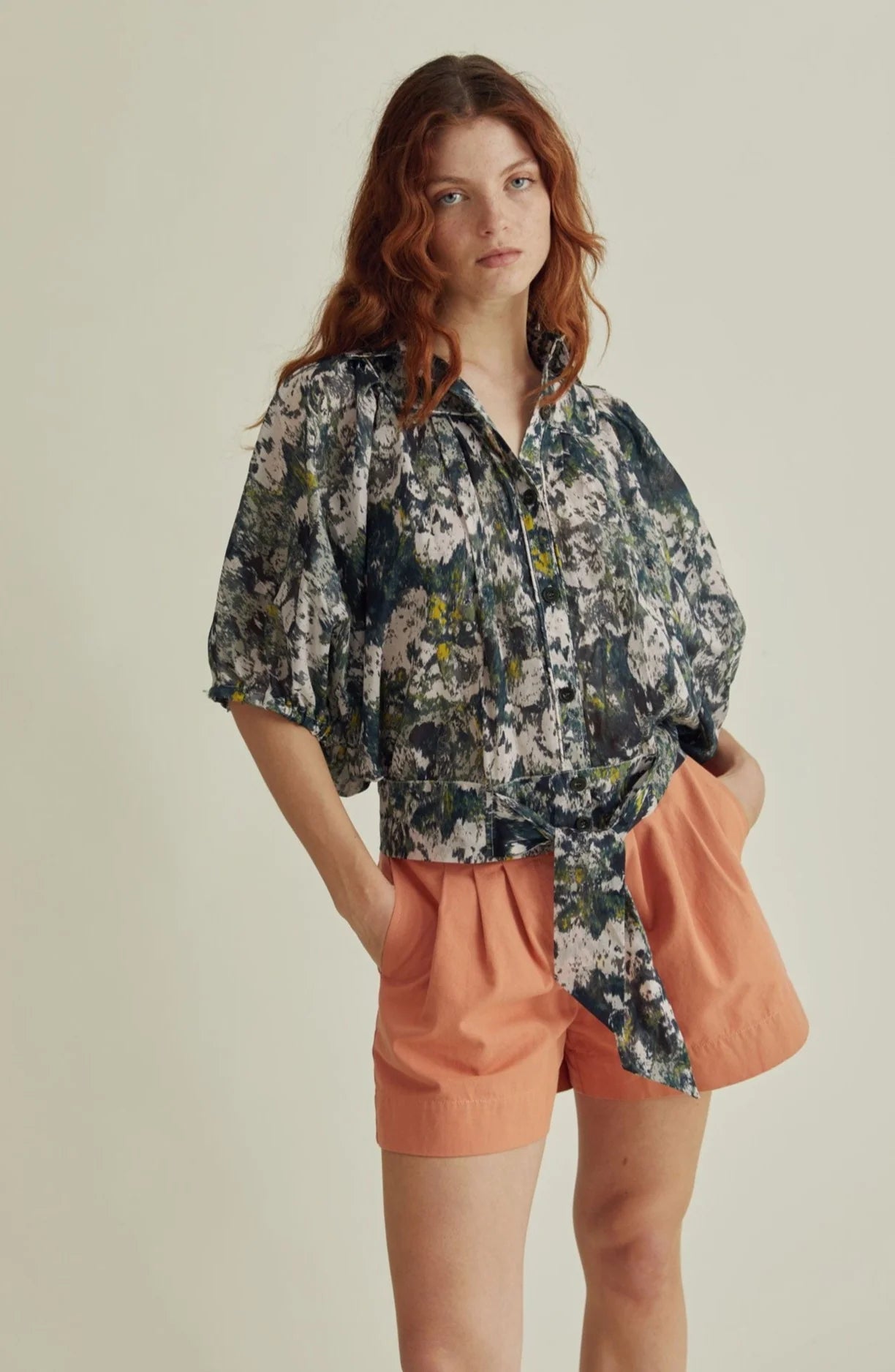 KOMODO, founded at the end of the 80s, started with social revolution and a backpacking trip through Bali. Wanting to be different, Mark Bloom (the founder) mixed colourful, interesting fabrics with their eccentric English style. Starting out by selling patchwork 'Yakit Yakit Jakit's' out of a West End jean shop, the business grew from there, with upcycling old fabrics from the very start.  
Marketed as the Second Summer of Love, the Acid House music revolution played a big part in the start of Komodo. Friends with popular DJ's like JudgeJules, Fat Boy Slim, and. Norman Jay, Komodo would throw iconic parties and sell their clothes to cool indie shops around the world. Into the 90s, ethical fashion was still not being talked about, but Komodo stuck to producing with their small family run factories in Bali, Kathmandu and India using natural yarns and fabrics found there. Connecting with the public early on, it was common to see Komodo selling their clothes at festivals and at The Clothes Show Live. They had market stalls in Camden, Portobello and shops all the way in Tokyo.  
Komodo helped develop and promote hemp fibres, bamboo hand spun cruelty free wool and invested in organic cotton early. Presenting Tibetan designers and their styles at Paris fashion fairs and help to reinvent the natural landscape. Climbing mountains to raise money to build schools and planted trees to save the Orangutans. Growing out of partying, Komodo's focus is now on cleaner fabrics and better processes making ethical fashion. Komodo recognizes the privilege that it is to dress in style and promises to bridge that gap, making style sustainable. 
Komodo's new collection this springtime is a gorgeous display of sustainable fabrics with an easy minimalistic design. With a colour palette of green, lilac and teal the range has a variation of basics and statement pieces to take you into summer. Starting with the go-to jumpsuit, the Faye organic linen jumpsuit comes in a dusty pink and teal green. The linen is light and breathable with a distinguished silhouette. The round neck and elbow length puff sleeves give the jumpsuit an effortlessly cool look. It comes with a detachable belt so you can wear it two ways.  
The Magic vegan blouse comes in an off-white organic cotton in a broderie anglaise style. The bat wing puff sleeve mix makes the shirt light and airy, perfect for a hot day. Wear with denim and a nice sandal for an easy breezy outfit. The Magic blouse also comes in a teal green almost paint splattered marble print. Wear this colourway with a darker denim for a smarter look.  
The Caitlin top is a great staple for your wardrobe, coming in white and a green and lilac print this top is great for when you are in a rush. Use as a transitional piece for spring to summer by layering it with a long sleeve or t-shirt underneath for the colder days. Wear loose or tucked into some trousers for a variation.  
Komodo is known for their innovative sustainable fabrics, a few materials they use throughout their collections are organic cotton, which is free from pesticides and keeps harmful toxins, that would usually come from cotton growth, out of the natural environment. They also use Recycled PET which is the material used to make plastic water bottles. The recycled plastic is then turned into a polyester fibre that is then used to make the collections. Tencel is an award winning eco fibre made from tree cellulose farmed on wasteland. It's biodegradable, and highly efficient in terms of energy and natural resources. Linen comes from the Flax plant, historically a prestigious fabric using many skills to produce. Bamboo is incredibly soft and keeps you cool when it's hot and warm when it's cold. As it's the fastest growing plant and needs no pesticides and fertilizers to grow, bamboo yields 10 times more than cotton. Rayon, like Tencel, is also made from tree cellulose. Invented in Paris over 100 years ago, the name was phrased to mean 'rays of light' due its natural ability to show colours without the need for hard dyes and softeners. Hemp comes from the cannabis sativa plant which can grow fast and tall even in bad soil. Capturing high levels of Carbon Dioxide, it produces 3-4 times more than cotton without the need for toxic chemicals. It is known to be the most useful plant in the world, being used in 25,000 products globally. Komodo's wool is 100% pure and sourced from countries that don't practice Mulesing. They don't use synthetic substitutes to mix in with the wool. Their wool garments are hand crafted and finished meaning there will be slight variations throughout the product. 
---