New One Hundred Stars Kimonos and Throwers: Perfect for Summer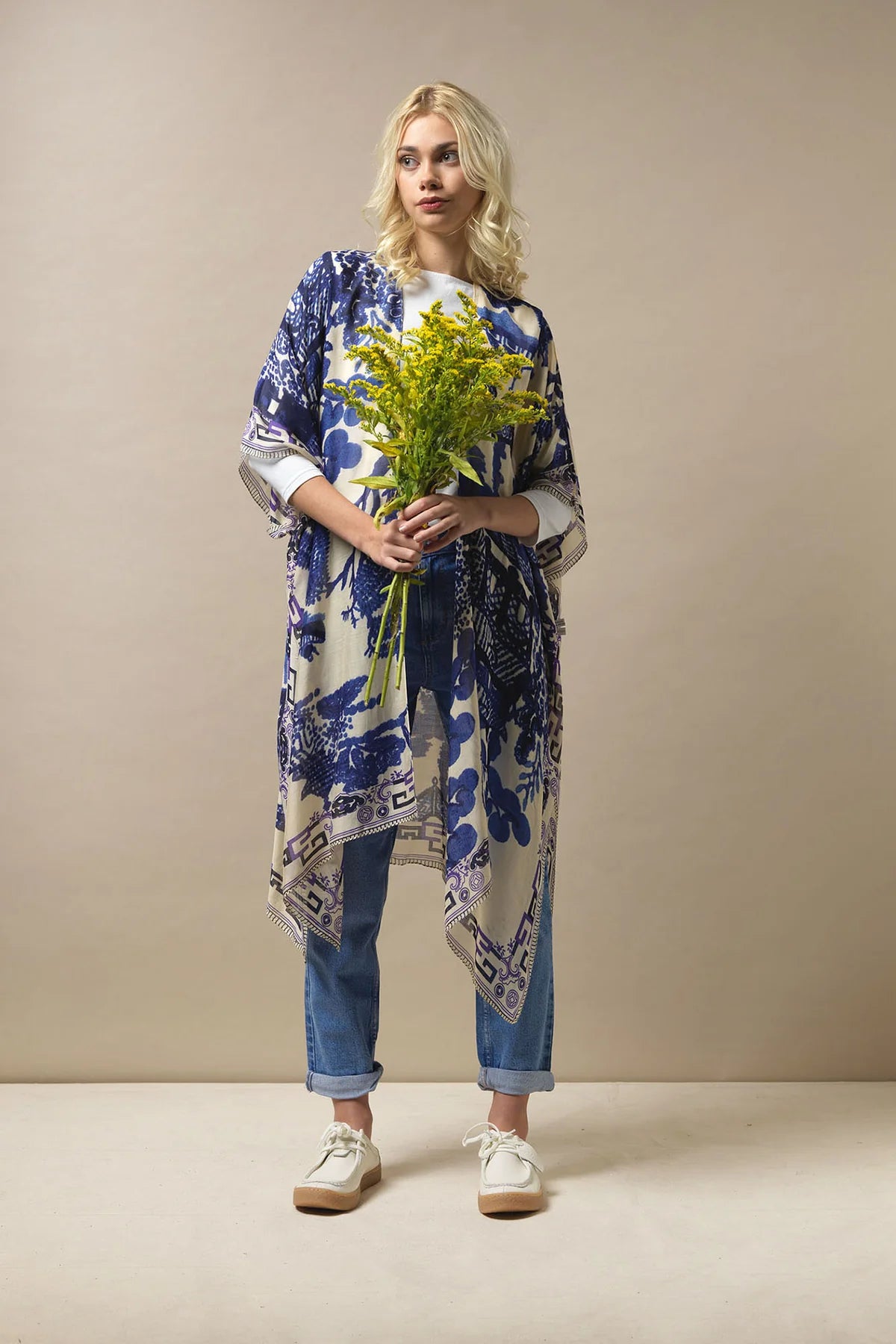 One Hundred Stars is a textile-loving family business created in 2015 now producing two collections a year. Sourced and manufactured alongside a small family business in India, One Hundred Stars strive to produce with sustainability in mind. The brand's goal is to create ethical and timeless pieces inspired by historical and classical designs. To reduce waste One Hundred Stars uses offcuts to create headbands and every damaged or faulty piece that is returned is then sold in an annual sample sale. With 100% of the proceeds from these sales go towards local charities that include food banks, mental health services, and community centres in deprived areas and homeless centres.  
The new collection of kimonos and throwovers come in a wide variety of styles and patterns perfect for everyone. Mixing perfectly within a personal wardrobe as well as this seasons current trends, styles and colours. 
Apart from kimonos and gowns, One Hundred Stars has also branched out into clothing. Making dusters, dresses, tops, lounge pants, knitwear, throwovers and kaftans. They also make accessories like bags, belts and scarves, as well as footwear and homeware. The brand has also collaborated with Kew Gardens to create beautiful garments inspired by flowers in Kew. At Escape Boutique we sell a range of One Hundred Star products from the gorgeous gowns, kimonos, tunics, dresses, and tops. The versatility of the product allows for a lot of different styling options per product. 
Now that we are starting to see glimpses of summer coming close, brands like One Hundred Stars are great to add to your wardrobe. The kimonos and gowns look great over a swimsuit when on a hot summer vacation. Worn with a big hat and some sunglasses you will look very glamorous. The shifts and dresses are a great option to pack in a bag and can be worn not just as a cover-up. They will look great with some sandals or trainers, depending on the terrain, and some simple jewellery if going to a nice dinner. The metallic Saltwater sandals would be an easy day-to-night shoe while on holiday. Not to mention incredibly light to pack.  
The Ikat throwover in green or cobalt is the perfect go-to beach cover up. Easy to throw on and the pattern simple enough to wear with a lot. The throw over can also be tied at the front and worn over shorts or some loose pants for when you want to wear something a bit more covered and styled. The throw over is also great to roll up really small in a tote or suitcase. The kimono and throwover in Indian summer pink is great for someone who likes something a little bit brighter in their wardrobe. All these can be worn as loungewear, out the house and basking in the sun on holiday. 
This is the fourth year in a row that One Hundred Stars has collaborated with The Royal Botanical Gardens Kew to design kimonos and gowns directly inspired by the gardens. A percentage of the profits from the range goes towards the work carried out at Kew like climate change research, preservation, and conservation of the natural world. The Protea kimono comes in duck egg blue and stone which are both a great kimono choice for a dressier coverup. Looking great over a simple dress for a casual wedding or date night at a fancy restaurant. The Kew floral aqua kimono looks great casual thrown over a t-shirt and jeans. The throwover version is so versatile and can be worn in a few different ways. Over a swimsuit or tied together in the middle for a more layered effect. The Kew Gardens collection of kimonos and throwovers are classic and traditionally British. 
Giant Willow and Acer Red are really nice bold options for a kimono. Already a statement piece perfect for a casual outfit, the bright blue and tangy orange will make you stand out in the best way. Cobalt blue and hibiscus red have been seen throughout other Spring collections for 2023 so would be able to effortlessly work alongside a spring and summer wardrobe. For something a little bit more muted try the classic floral prints created with the Kew Botanical Gardens or the country toile print. The Country toile print is a romantic and Austenesque take on the kimono perfect for someone interested in classics and history. Dress up the kimono with some simple gold or silver studs or hoops from Tutti and Co. Would also look beautiful with pearls for a more classic look.  
One Hundred Stars also work nicely as a gift for mothers, sisters, friends, or yourself. With the wide variety of colour and pattern options, there is surely something for everyone's taste. The gowns are nice for lounge wear and although made from thin fabric are actually quite warm. The kimono really does make the perfect gift though, being shorter in length and the most versatile piece in the collection. 
---