Mitchells Going It Alone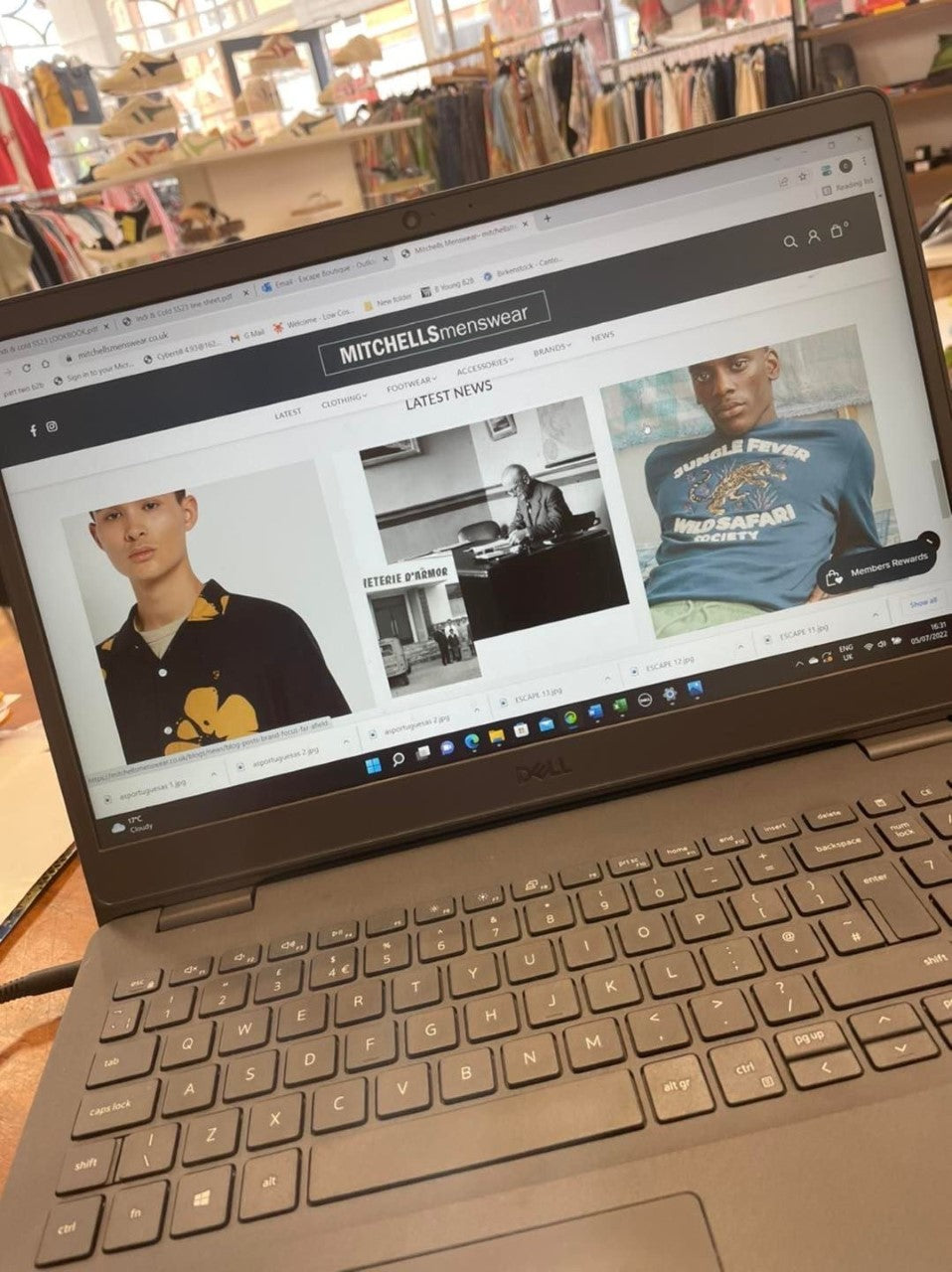 Many of you may know our back story, Escape was established in 2004 in the corner unit as a shoe shop, how we've changed!  Just a year later the old book shop next door unexpectedly became available and we made the decision to take it and introduce clothes, best decision we ever made.  The shop grew, as did our following, we introduced accessories, jewellery and gifts and we continued to evolve and grow to this day.
In 2013 our Menswear store Mitchell's Menswear was born, our vision was to grow a menswear version of Escape Boutique for our customers men folk.  Since opening it has become known as a go to place for contemporary menswear with a bit of an edge, it has now established itself as a go to place for menswear and it too is constantly evolving and growing.  We think it's about time Mitchells stepped out of Escapes shadow.
Lockdown in the end proved to be our friend, a combination of customer reluctance to go into town, shopping local and working from home exposed both shops to new customers and the appeal of both shops has grown massively.  Mitchells now has a following outside it's locality and we want to grow that even further.
So, with further growth in mind, we have this week launched the fabulous all new, mobile friendly website for Mitchells Menswear.  Menswear will no longer be accessible through the Escape Boutique website.  The brand new Escape Boutique website will be launching very soon.  Each website will feature it's own members reward, all product, new regular blog features and our latest social media feed.  We know you love our window displays and flat lays and there will also be a feature to 'shop the look'.
This has been months in the making, research, design and plenty of admin but we are delighted with the results, we hope you are too.
Watch this space for the coming launch of Escapeboutique.co.uk!
---