Let's Get Social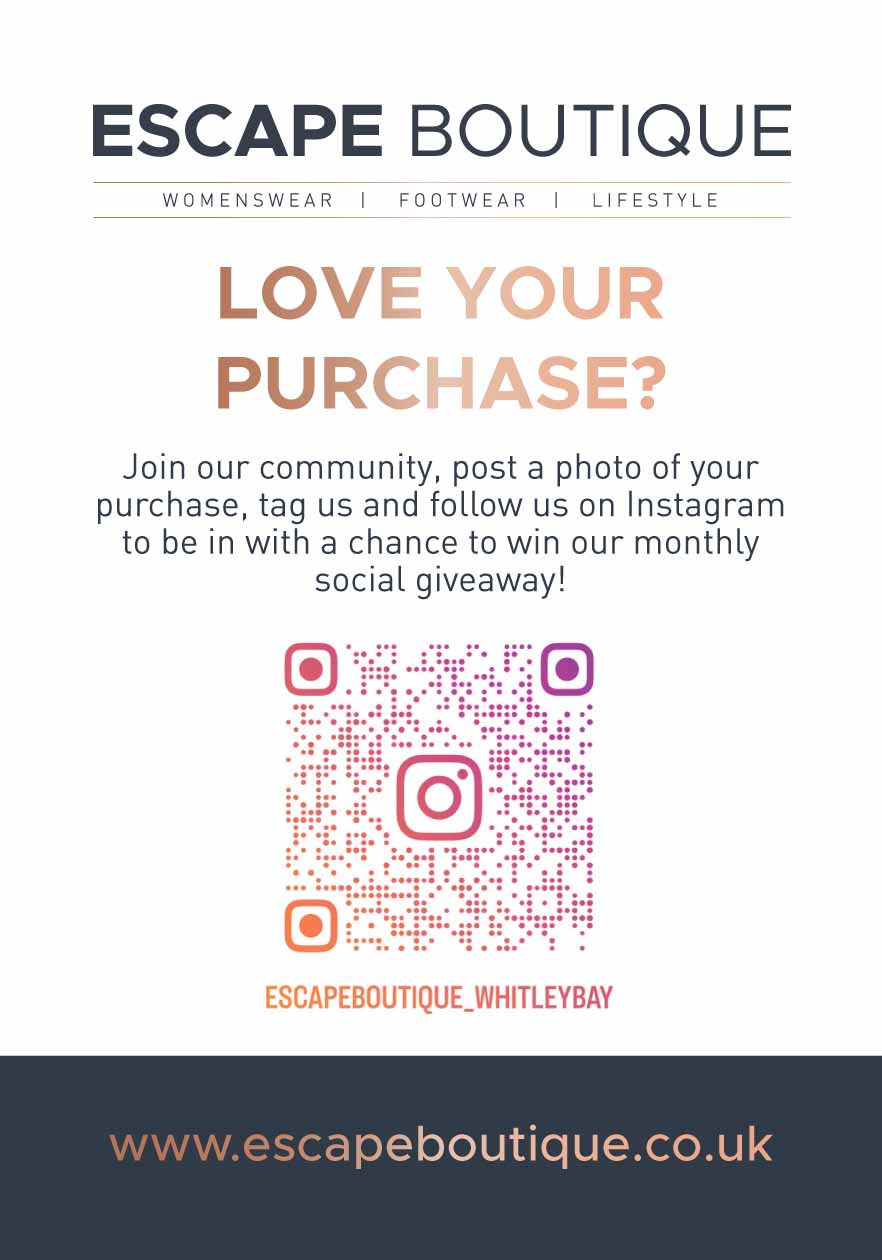 Let's get social

We hear such lovely comments and feedback about our shop and the things you have bought and coveted over the years. Many of you take the time to tell us in person, some on social media and it never ceases to make me smile, it really is appreciated.
So, I had an idea, wouldn't it be nice to show our appreciation with a little gift, everyone likes to receive an unexpected gift right? Starting in December we will be giving away a monthly gift to one of you as a thank you for all the love shown. We want to spread the joy and show those who haven't discovered us yet what they're missing out on.
Each month we'll choose a special gift to give away. To be in with a chance of winning it simply take a picture of your purchase, post it to Facebook or Instagram (or both), make sure you tag us and give our page a follow too! If you love your purchase from Escape get social and join our online community!
To make it easy for you, we'll pop a card in with your purchase, scan the QR code, give us a follow and post your pics.  Best Picture wins. Good Luck!
---