Bank Holiday Essentials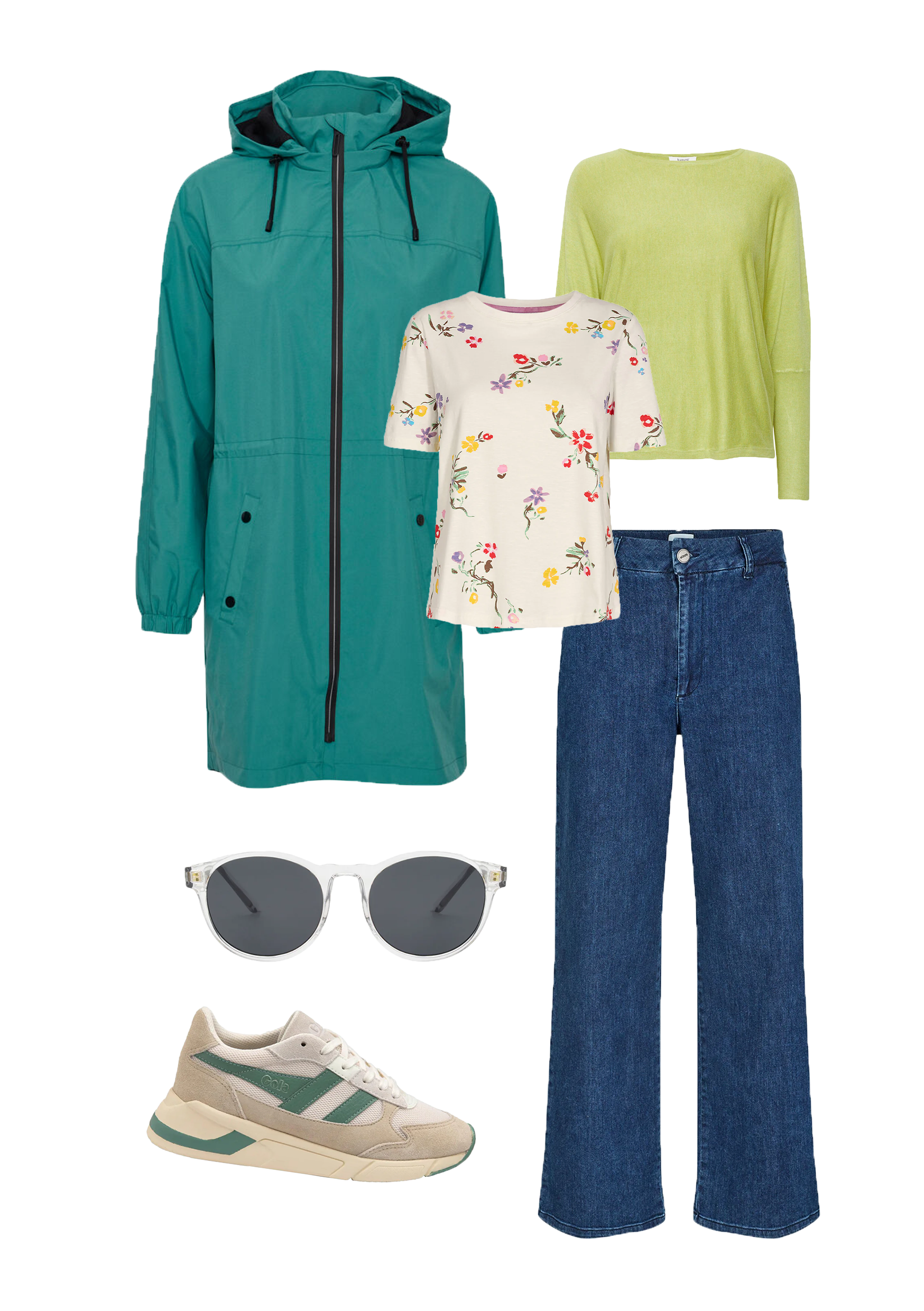 As the weather becomes seemingly more unpredictable it can be hard to plan for May's upcoming bank holidays. Here are some Bank Holiday Essentials for the long weekends ahead.  
To keep dry in the rain, try out the Fransa Pafasa jacket in Bristol blue. The teal blue parka comes to mid-thigh and has a loose fit and hood. This outerwear jacket will go great for a casual outdoor get together. Wear with a nice sweater, trousers and a pair of Gola trainers. The loose fit allows for layering underneath. The teal colour matches the green mist Tempest trainers by Gola. The Roka Waterloo umbrella comes in corn, burnt orange, and rainbow. The extra strong recycled canopy features a frame to withstand the toughest rain and wind or shield you from the sun. The rubbery handle allows for extra grip.  
There are still some nice knitwear options that look great on a spring day wind, rain or shine. Bright pink and red Terna sweater by Saint Tropez can be worn dressed up or down. Pink and red are a unlikely trendy combo and great colours this season. Whether a pink B Young suit or a red tulle skirt the colour is great for mixing and matching. Numph mixes pinks and reds into bold floral patterns like in the pristine and plumeria print. These colours can be worn casual with some trainers or dressed up with some wedge sandals like the ones from Fly London. There are a few different shorter knitwear styles that are great for warmer weather. These sweaters can be nicely dressed up with a skirt or a pair of nice trousers.  
Sunglasses are needed for this bright spring sun. A KJaerbede sunglasses come in a variety of trendy styles that work nicely with everything. Brown, tortoiseshell and transparent frames are great for this season's styles. Powder also has some sunglasses options that are vacation ready. Powder also has glasses chains that come in jade, taupe, and tortoiseshell.  
Essential accessories: The Chilly's water bottles are needed to stay cool during warmer weather. Under £30 these quality bottles keep your water chilled all day. The food pots from Chilly's are also perfect for keeping leftovers warm. Roka bags are great everyday bags that are waterproof to keep your things perfect during the rain. The crossbody bags in the styles Willesden, Chelsea, and Paddington can fit all your essentials in keys, wallet, phone and even a book.  
---